Image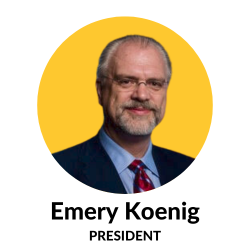 Emery Koenig is a retired vice chairman and chief risk officer of Cargill.  He was elected to Cargill's Board of Directors in 2010 and was a member of the Cargill Corporate Leadership Team, the core executive group in charge of Cargill's overall strategy, growth, and funding.  
Koenig had previously served as a platform leader for Cargill's Agricultural Supply Chain platform as well as Energy, Transportation & Metals platform.  He also had responsibilities for Cargill's corporate transportation, logistics and warehousing function, plus headed Cargill's Philanthropy Committee, the Commodity Risk Committee, and the Enterprise, Process, Data, and Technology Committee. He also served on the Business Conduct Committee and the People Team.
Koenig joined Cargill in 1978 and held various leadership positions in the international commodity trading and risk management areas.  During his 15-year tenure in Geneva, Switzerland, his responsibilities included worldwide commodity trading and risk management; the Middle East/Africa region including offices in Casablanca, Cairo, and Johannesburg; and palm oil refining and trading businesses in Malaysia, Indonesia, and Singapore.  
Koenig is currently a board member of The Mosaic Company; is Chairman of the Board of Focolare Media; a member of the Board of Moto-Hope Mission School in Nakuru, Kenya; the St. Paul Seminary Board; the Catholic Rural Life Board; and is Chairman of the St. Thomas University Catholic Studies Advisory Board.
Koenig holds a degree in business management from the University of North Dakota where he also played four years of basketball.  He's married with four children and four grandchildren and is a long-time member of the Focolare Movement.
---
Image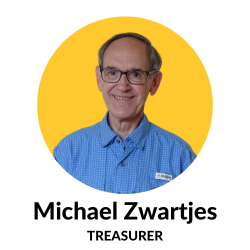 Michael Zwartjes worked for over forty years in the investment management field for both national and local banks and a national securities firm. He has extensive experience managing assets for foundations, endowments and high net worth individuals and families. For most of the last twenty years of his career, he was also the Chief Investment Officer of his bank's investment management group. He graduated from Texas A&M University with a B.A. in 1971 and then earned a Master of Public Administration degree from the University of Colorado-Denver in 1974. He earned the Chartered Financial Analyst (CFA) designation in 1987.
Michael is a member of the Focolare Movement, having first been introduced to the Focolare spirituality in 1977. He and his wife Jeanette have been married for over fifty years and live in San Antonio, Texas.
---
Image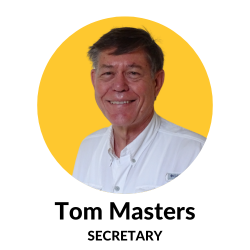 During his decades-long career in education Tom Masters taught English, especially written composition, in secondary schools and in universities. In 1989 he completed a PhD in Language, Literacy, and Rhetoric at the University of Illinois-Chicago.
Tom retired from teaching in 2005 to devote himself to writing and editing. He is the author of Education's Highest Aim: Teaching and Learning through a Spirituality of Communion (New City Press) and Focolare: Living a Spirituality of Unity in the United States (New City Press). Tom co-edited the definitive English-language collection of Chiara Lubich's principal texts, Essential Writings: Spirituality, Dialogue, Culture (New City Press). Over the past fifteen years, he has edited over one hundred titles for New City Press, most notably works of Chiara Lubich, books on ecumenical dialogue, and the recent Magenta series. Throughout the United States, as well as in Taiwan, England, and Italy Tom has made presentations and led workshops on the connections between the Focolare spirituality, education, culture, and dialogue.
Tom and his wife Kathleen are both members of the Focolare Movement. They have been shaped by the spirituality of unity in living out their Christian vocation in family, professions, church, and community.  They have three adult children and four grandchildren.
---
Image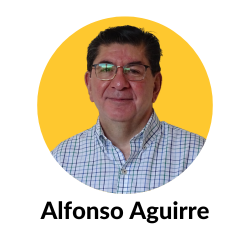 Alfonso Aguirre is a Regional Sales Manager for Gefran Spa a manufacturer of factory automation controls. He has 30+ years' experience in sales and sales management. He has been married for 35 years and has two adult children. Alfonso has been an active member of Focolare for 25 years. He is also active in his Parish including mentoring confirmation candidates within the Parish's faith formation program.
---
Image
Allison Andrews is a multiple Emmy-Award-winning producer who specializes in identifying and creating content to help raise the awareness of brands and influence consumer preferences. Her 24 years of experience in television gives her a unique perspective on how to find and sell stories to the decision makers in newsrooms and the community. Her writing has been featured in both regional publications and national outlets like Good Housekeeping, Time Magazine, and The Washington Post. 
---
Image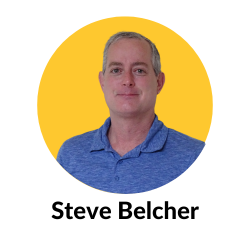 Steve has been a member of the Focolare Movement for nearly his entire life. He is currently Senior Vice President and the U.S. Controller at MetLife. In this role, he is responsible for the accounting and related financial reporting for all of MetLife's U.S operations.  He has over 31 years of experience in the insurance industry and has been with Metlife since 2010.  Prior to MetLife, Steve held various senior finance positions at AIG after nearly 15 years at Ernst & Young, primarily in the audit practice. 
Steve holds a master's degree in accounting from the University of Illinois-Urbana. Steve is a member of the American Institute of Certified Public Accountants (AICPA) and a licensed C.P.A. in New York. He served as the Chair of the Accounting Committee of the American Council of Life Insurers (ACLI) from 2017-2021 and as Chair of the AICPA's Insurance Experts Panel from 2017-2019. Since June 2022, he serves as a member of the AICPA's Finance Reporting Executive Committee (FinREC).
---
Image
John Gallagher is Emeritus Professor of Management at Maryville College in Maryville, Tennessee, who retired from active teaching in 2022. He met the Focolare in 2005, and shortly after began working with the Economy of Communion, a concrete Focolare initiative that addresses acute social problems by creating businesses that are integral parts of their communities. This work led to the publication in 2014 of the book Structures of Grace: Business Practices of the Economy of Communion (New City Press, and coauthored with Jeanne Buckeye). The book documents examples of companies that are both successful global competitors as well as clear and intentional manifestations of "lived" faith in the business world. He joined the board of New City Press in 2019 and the board of Focolare Media in 2022. He completed his undergraduate education at Boston College, and earned his MBA and Ph.D. degrees from The University of Tennessee.      
---
Image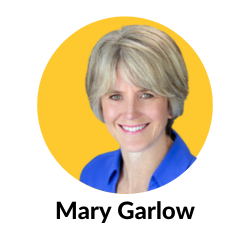 Mary is the Director of Faith Formation at Our Lady Queen of Martyrs Church in Beverly Hills. Previously she has held positions as Senior Consultant with the Spitzer Center for Ethical Leadership, Coordinator of Evangelization for the Archdiocese of Detroit, Director of Religious Education at Our Lady of Sorrows and Youth Ministry Coordinator at the National Shrine of the Little Flower. Mary holds a Bachelor's Degree from Oakland University and a Masters Degree in Pastoral Studies from Sacred Heart Major Seminary in Detroit. She has given numerous presentations in dioceses across the country and has expertise in productivity and organizational culture work.  Mary founded Via Maria Consulting, LLC to assist individuals in discerning their spiritual gifts and place them at the service of their parishes and society. She has been active in the Focolare Movement since 1995. She is a dedicated wife, mother and grandmother.
---
Image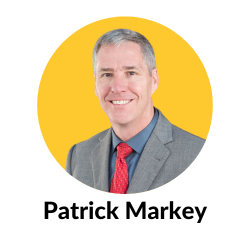 Patrick Markey serves as managing partner of Leadership Roundtable. He has spent much of his professional career assisting the Church in the areas of administration and finance. 
He spent many years at the United States Conference of Catholic Bishops (USCCB) in the publication's office and in the Office of National Collections. He served at New City Press in the 1990s and early 2000s.
---
Image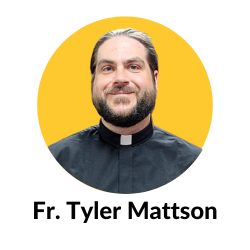 Fr. Tyler Mattson is a priest for the Diocese of Sioux Falls in South Dakota. He went to the St. Paul Seminary in St. Paul, MN where he received his Master of Divinity. Since being ordained in 2017, Fr. Tyler has served as a parochial vicar, pastor, middle school chaplain and college campus ministry chaplain. He currently serves as a parochial vicar in a four-parish pastorate.
---
Image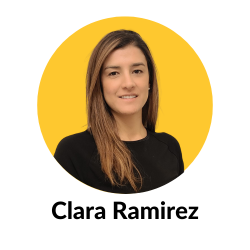 Clara Ramirez is a Senior Digital Producer for the NBC and Telemundo stations in Los Angeles where she oversees the online multimedia production. Before joining NBCUniversal, she worked as a digital producer for KMEX Univision Los Angeles, La Opinión and other media outlets in Colombia.
She has a master's degree in Mass Communication from California State University, Northridge, where she currently is a part time professor of journalism. Clara has also participated in various journalistic projects in Italy, Puerto Rico and the Philippines.
She is a consecrated member of the Focolare Movement since 2013.
---
Image
Brett Salkeld is Archdiocesan Theologian for the Roman Catholic Archdiocese of Regina, Saskatchewan, Canada. His doctorate in Systematic Theology is from Regis College, Toronto. A popular author, speaker, and podcaster, Brett has written or co-written 4 books. His latest is Educating For Eternity: A Teacher's Companion For Making Every Class Catholic (OSV, 2023). He writes a monthly column, Two Wings, and cohosts the weekly podcast Thinking Faith! Brett's work has been featured on Church Life Journal, Our Sunday Visitor, Word on Fire, The Busted Halo Show, The First Things podcast and many more. 
---
Image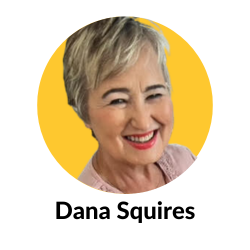 Dana Squires spent 35 years in the trucking industry holding a variety of Cross Functional Leadership Roles, including Regional Director of Operations and Director of Sales, retiring in 2019 after leading the US National Account Sales Force. She was also a Certified DDI Trainer and mentor to Women business owners from Afghanistan and Rwanda for the Institute for the Economic Empowerment of Women. She has volunteered with a variety of ministries that serve the homeless communities in several cities in the US for the last 25 years, including Henry Street Settlement in New York City where she was assigned by UPS to work with homeless women experiencing mental illness. She is currently the coordinator of a Soup Kitchen in Albuquerque and volunteers as a CASA (Court Appointed Special Advocate for children in foster care due to abuse and neglect). She also serves on the Board Recruitment Committee for CASA4NMKIDS.  Dana is also on the Board of Holy Cross Family Ministries and serves on the Finance Committee. She has also served on the Board of The Women's Business Council Southwest and currently serves on the Appeals Committee, which she chaired for 3 years. Closer to home, she is President of her HOA and is working toward building a community of people who care, trust, and show compassion to others in our small community. Dana met the Focolare in 2010 while living in Texas and became a member in 2015.  She holds a degree in Social Sciences from Wichita State University (Fear the Wheat!).  She and her husband, Steve, live in the mountains of rural New Mexico between Santa Fe and Albuquerque.