While waiting for the swab, our patience got tested, too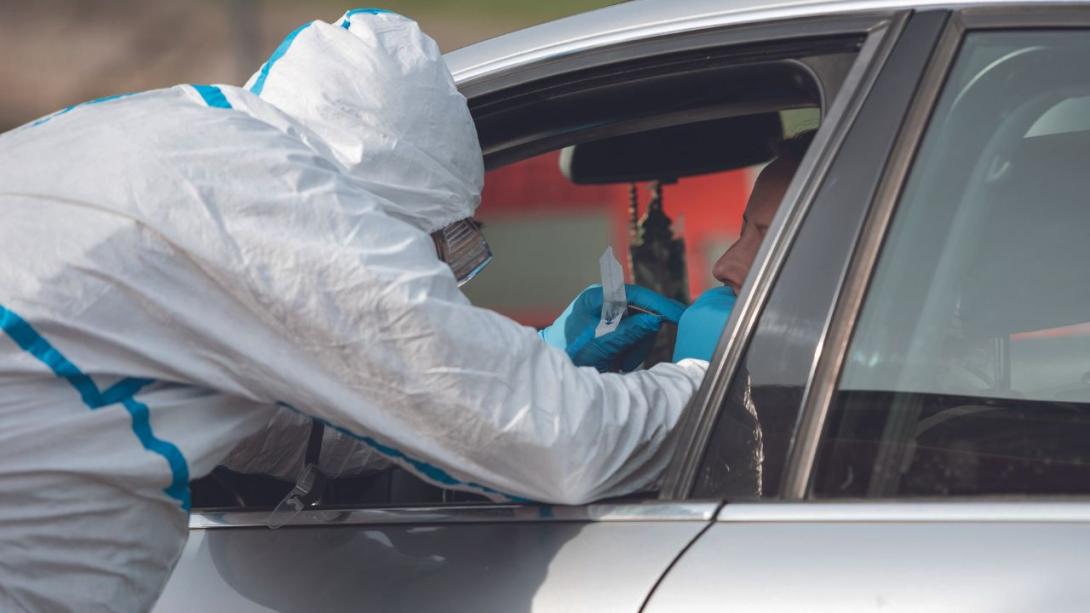 My friend and I returned from a trip. We had spent hours waiting in busy airports and flew in a packed airplane from cities with a spike due to the Omicron virus, so we decided to get tested after the trip as well.
Before the testing site was even open at 8am, the parking lot filled up fast. One hour passed, then another, but nothing moved. We did everything to maintain our patience and informed work that we would be arriving late.
The question came up: should we even do it? We were not required to get tested… we reminded ourselves that we were there out of sheer respect for the safety of our colleagues and clients. Yet it seemed the right thing to do to keep everyone safe and minimize the spread of this virus. So, all we could offer was our time and patience.
When the nurse arrived to us, my friend remarked that several people in front of us were not wearing masks, putting the nurse in danger. She replied that people simply would not comply and that she hopes her surgical mask would protect her.
We just said that we certainly pray that she remains safe. Then looking into the glove compartment, we saw that we had an extra K-95 mask. When we offered it to her, she was so grateful because that morning in fact, they were waiting for a replenishment of those masks.
We finally left after almost three hours—and negative results—reflecting on how, despite the pandemic and all its inconveniences, we can offer a glimmer of hope.
Even in the midst of all the divisiveness, an act of kindness is never wasted.
Latest Articles
A reflection on Pope Francis' apostolic exhortation on the family, Amoris Lætitia
"As a vocation, also fatherhood calls us beyond our children"