How a crisis caused by abuse in Focolare is an opportunity for renewal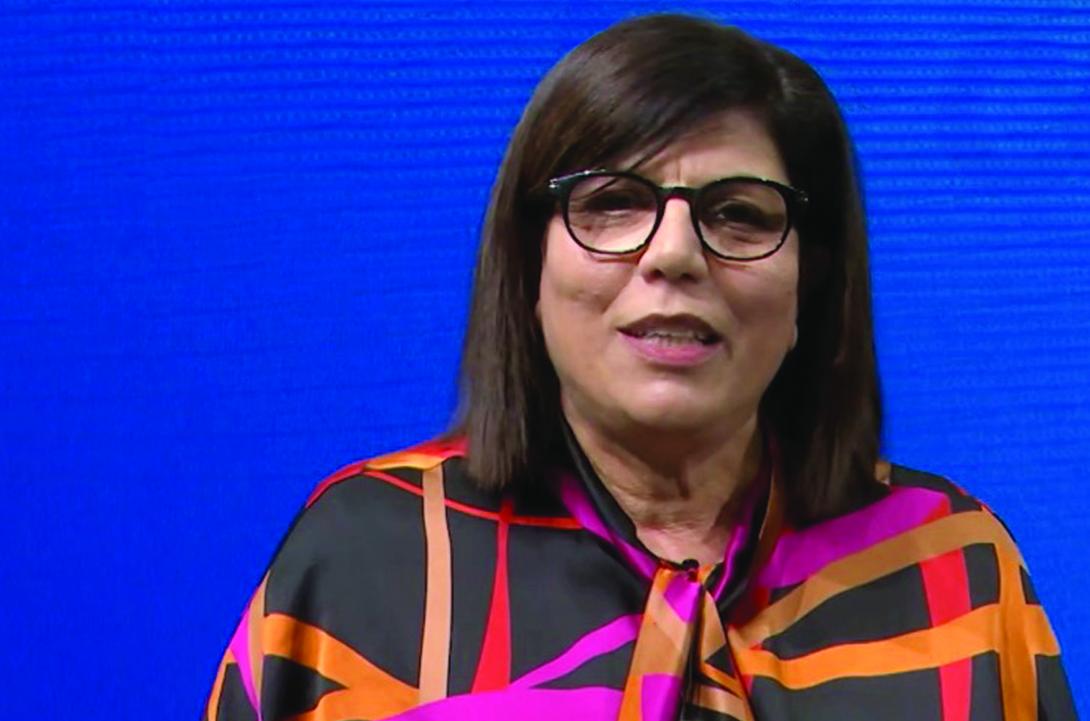 Cases of abuse, and the subsequent mishandling of them, is one of the biggest failures that the Catholic Church has had to face in the modern day. While other associations and institutions have had to deal with sexual abuse and its cover-up, the Church, with its claim to high moral standards and values, is regarded with far greater culpability. Its commitment to serve and protect the most vulnerable has universally come into question.
The Focolare Movement, an expression of the Church, has not been exempt from these same wounds. Recently it commissioned for a critical analysis and assessment of one case with several victims that occurred within its own structure. A report issued by an impartial, independent body was released at the end of March.
It concerns a former consecrated member of the Focolare in France, identified in the report as JMM, a serial sex offender who committed abuse over a period of many years. In December 2020, the then Focolare President Maria Voce asked for the offences to be investigated by an external agency to ensure total transparency.
The investigation was carried out by GCPS Consulting, whose mission is to help institutions improve their systems for preventing and reporting abuse. To ensure the integrity, quality and reliability of the inquiry process and its results, the movement also appointed Alain Christnacht, a former senior French civil servant with no connection to the Focolare, as an independent supervisor.
GCPS Consulting received many testimonies covering the period 1958–2020, which clearly show that JMM was responsible for different levels of abuse of at least 26 victims. "Listening to the victims was one of the main tasks and a challenging part of the process, for the victims and for the inquiry team, but it is the most important element," their report explains.
It goes on to describe events over five decades in which JMM abused or attempted to sexually abuse his victims, mainly teenage boys. During the investigation a significant number of victims and witnesses gave testimony of instances of abuse that included sexual and other types of abuse.
One major point of the report is the fact that the perpetrator could continue his minstry, even when victims and other members reported the crime to those in positions of leadership and responsibility. The report describes in detail how complaints were not responded to adequately, victims were not heard, were not treated appropriately, and how opportunities were missed to respond to JMM's abuse and to prevent subsequent incidents.
Finally, the report details how the Focolare has developed safeguarding measures more recently and makes a number of recommendations to strengthen the environment, including fundamental changes in culture and leadership.
Margaret Karram, Focolare's current president, wrote in a letter to Focolare members of France, "The team of people who conducted the investigation has concluded, in a professional and competent way, a task that has taken more than a year and today offers to the Focolare Movement in France, and in the whole world, a result that cannot fail to cause us great pain, shame and remorse."
"The victims reported that they experienced various levels of aggression and abuse, leaving them with very deep wounds. We are profoundly grateful to the victims because you have had the courage to speak out. To all of you, to each and every one of you personally and in the name of the Focolare Movement, we ask FORGIVENESS for the suffering you have experienced, not only at the hands of whoever committed abuse, but also because of our indifference, our lack of vigilance and our lack of understanding."
Needless to say, the shock within the Focolare is profound, and it is hard to understand how acts of abuse repeatedly occurred over such a long period of time.
Even though no one can expect the victims to forgive, and recovery from such assault can take immense time—if ever—hopefully Focolare members learned the lesson and embarke on a journey to change these circumstances and the culture that made abuse possible.
It is a time of purification, a time to reflect and look critically at our relationships with one another. What could have allowed such a thing to happen? 
Why did no one act after the victims spoke up? Why could the perpetrator continue to be part of the Focolare until 2016? These questions need to be answered so that we can learn from them and institute more effective protocols.
In the founding phase of the movement, when Chiara Lubich was still alive, its charismatic nature was so strong and spread so rapidly throughout the world that in some instances the developing spirituality and its practical expressions were not understood in a healthy, wholesome way.
The idea of "unity" or "building unity" runs the risk to overlook the personal inner freedom, and as a result, one person's conscience could be violated. It is a call to understand better the conecpt of true spiritual accompaniment, a journey of growth toward holiness.
Obedience and authority need to be understood in a new way so as to transform the cultural influences of our human experience into an order and harmony of mutual love. This did not always happen.
Issues such as these do not only occur in the Focolare. Any ecclesial movement or community can fail to find the right balance.
Pope Francis has taken this topic to his heart and tries to put guardrails that prevent any kind of abuse to happen. He strongly advised the Focolare alongside other ecclesial communities,  to create new guidelines for leadership, separating positions of governance and accompaniment between different individuals. This should in turn render the charism and the spirituality of unity even more beautiful and true.
To local coordinators of the Focolare, Margaret Karram explained: "This is a special, historical moment of our life, in which God calls us to remain faithful in the test of a harsh situation...
"We cannot escape, nor look elsewhere, even if we know that the adventure of the charism of unity, in its decades-long history, not only records abuses or attacks against the dignity of persons, but is also studded with so much life, light and fidelity, and so much self-giving to the service of unity in the Church and in humanity."
She shared how the words of Pope Francis helped her to grasp the gift behind these very painful events. Speaking to the Roman Curia on December 21, 2020, the pope said: "Those who fail to view a crisis in the light of the Gospel simply perform an autopsy on a cadaver. They see the crisis, but not the hope and the light brought by the Gospel.
"We are troubled by crises not simply because we have forgotten how to see them as the Gospel tells us to, but because we have forgotten that the Gospel is the first to put us in crisis.
"If we can recover the courage and humility to admit that a time of crisis is a time of the Spirit, whenever we are faced with the experience of darkness, weakness, vulnerability, contradiction and loss, we will no longer feel overwhelmed.
"Instead, we will maintain an intimate confidence that things are about to take a new shape, emerging exclusively from the experience of a grace hidden in the darkness. 'For gold is tested in the fire and those found acceptable, in the furnace of humiliation'" (Sir 2:5).
The pope continued: "By shielding ourselves from crisis, we hinder the work of God's grace, which would manifest itself in us and through us… Everything evil, wrong, weak, and unhealthy that comes to light serves as a forceful reminder of our need to die to a way of living, thinking and acting that does not reflect the Gospel. Only by dying to a certain mentality will we be able to make room for the newness that the Spirit constantly awakens in the heart of the Church."
These words by Pope Francis can be of help to understand deeply what the abuse cases reveal. It is an invitation for every kind of ecclesial community to be reborn, looking at every wound, crisis or pain in the light and with the hope that comes from the Gospel. And it is a call to action to take the necessary steps to prevent all forms of abuse and make support for victims a priority.
Whoever needs to report abuse can do by writing an email to:
protectminors@focolare.us (USA) or
protectminors@focolare.ca (for Canada).
In case of spiritual abuse, please reach out to: kevin.kelley@focolare.us or
katie.kelley01@gmail.com
Latest Articles
"The eye through which I see God is the same eye through which God sees me; my eye and God's eye are one eye, one seeing, one knowing, one love," said the Christian medieval mystic Meister Eckhart.
An interview with Christopher White, Vatican correspondent for NCR
Dietrich Bonhoeffer's journey to the center of the person