What it truly means to pray, according to Focolare's co-founder Fr. Foresi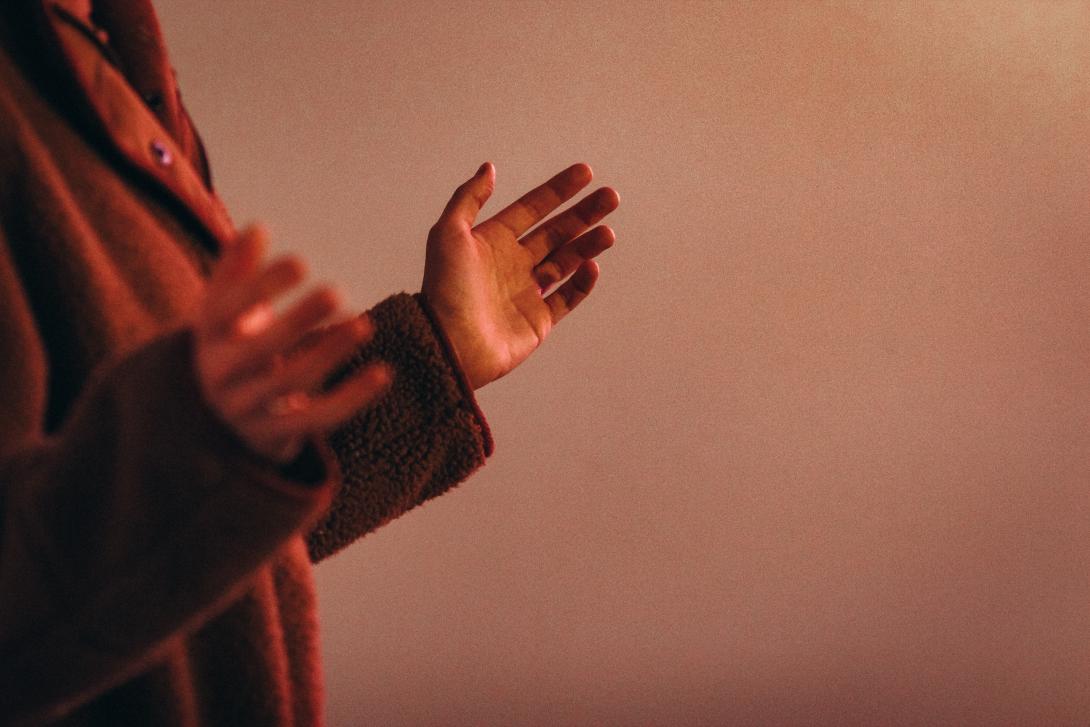 Prayer, in its essence, does not consist of dedicating a period of time during the day to meditation, or to reading a passage from Sacred Scripture or from the writings of the saints. Neither does it consist of thinking about God or about ourselves so as to bring about an inner conversion.
This is not prayer in its essence. The same applies to saying the rosary or our morning and evening prayers. A person could do these things the whole day long and yet never have prayed for even one minute.
Prayer, to be real, requires above all, a relationship with Jesus. We have to move beyond our human condition, beyond our normal activities, even beyond our prayers—beautiful and necessary as they may be—in order to establish this intimate, personal relationship with him.
Our calling
What is indispensable is that we make the extraordinary discovery that Jesus loves us and calls us. What is a "vocation" after all? It is clearly described, in a very beautiful way, in Jesus' meeting with the rich young man. In Mark's Gospel, it says: "Jesus, looking at him, loved him and said, "Go, sell what you own… then come and follow me" (Mk 10:21).
Jesus looks at each one of us like this and loves us. We feel his love and we can choose to follow him. The life of prayer, in essence, consists in maintaining this filial and fraternal relationship with Jesus all day long, every single day. Prayer means interacting with him and listening in silence to what he tells us.
This relationship between ourselves and Jesus is established if we make a "choice of God," which means putting him in the first place of our whole existence, of all our actions.
Different types of prayer
There are many different ways of praying. One type of "mental prayer" is meditation, which can be done in various ways. One of the simplest is the slow and meditative reading of Sacred Scripture or the writings of the saints.
But over and above the method used, meditation should be an occasion for finding a moment of peace and tranquility with Jesus.
It may be that during meditation certain worries come into our mind. We can tell Jesus about them, saying, "Please look after this thing; there's nothing I can do about it; I can only talk to you about it."
We could call this a "prayer of petition," but even when we ask for something, our prayer is always an act of abandoning ourselves. Even when we ask for something, we abandon ourselves to what Jesus wants.
If there are sorrowful experiences, in our own lives or in the lives of people dear to us, we are at peace telling him about them, because we know that he loves us and that he loves everyone else much more than we can possibly love them.
Of course, the most beautiful prayer is that of the person who understands that Jesus knows all our problems, all our difficulties, all the things we need. In fact, the Gospel says, "Your Father knows what you need before you ask him" (Mt 6:8).
It's like telling Jesus, and in him the Holy Trinity: "Here I am, you know all the difficulties I have, you know how wretched I am and my lack of faith, you know all my shortcomings, and the sorrows and difficulties I have experienced in life. So now I just want to stay with you and contemplate you."
This is the moment when we leave the whole world behind us, all those things that make us weary and sad, so that we can find Jesus, be in contact with him, and live in our true home. This home is, for each one of us, the Trinity: the Father, the Son and the Holy Spirit, and in them, Mary and all the saints.
And we, who live in a world that seems to be real, but is actually only an illusion, finally return home, to our real world, to the world of the Trinity. Prayer is the most beautiful moment of our earthly life, because in that moment we are conscious of living together with the Father, the Son and the Holy Spirit and with Mary.
Real life
This contemplation does not mean escaping from the practical aspects of life. Instead this is real life, and through it, we as Christians can face our daily living, with all its setbacks, tribulations and physical and emotional exhaustion.
I will know how to handle all my various problems because I have finally managed to live the true life for a few moments, for half an hour, during my meditation, in this conversation with Jesus.
During this meeting he speaks to me, and often it's hard for us to know how to listen to him, because we are so bombarded by the noise of everyday activities that invade even this little space dedicated to contemplation.
And yet we have to train ourselves to listen to him because he always speaks to us. It is not so much a matter of exterior silence, but rather of interior silence to listen to Jesus who is speaking to us.
His voice is extremely subtle… He always tells us things that are fundamental. When we are weary or worried about all sorts of problems in life, he says, "Don't be afraid, it is I" (Jn 6:20). He tells us, "Don't be afraid, I have conquered the world" (Jn 16:33); or "I am with you" (Mt 28:20).
Success or failure don't matter
Jesus presents himself as a model; he presents his life as a model for our lives. His was a life made of human successes, of miracles, but one that ended with apparent total failure on the cross.
The Romans did not even know who he was, and among those of his own faith, the Israelites, some thought he was Elijah, others that he was a prophet.
When we tell him, "Jesus, this thing went badly for me, and this other thing is going badly too," he replies, "I cried out 'My God, My God, why have you forsaken me?'" (Mk 15:34). This is the goal I'm setting before you. I will look after all the rest. Success or failure don't matter, what does matter is that you remain in this relationship with me"…
If we pray with this faith, others will see that we are serene, because we have a peace that goes beyond suffering, although we suffer just like everyone else in this world. And they feel the joy of being with us, the joy that Jesus says the world cannot give, because we carry in our hearts that little bit of heaven in which we lived during our time spent in prayer.
The whole world is thirsting for God, and if we are not able to quench that thirst, it's because we are only giving our own words, words that speak about God. But the world needs God, even without our words, even without speaking about him. We can do this if, in listening to Jesus' call, we remain in a continuous conversation with him.
Today vocal prayer is often undervalued, because people consider intellectual prayer to be more important.
But what matters is the relationship with God, which I can find in both mental and vocal prayer, in brief prayers from the heart, in the rosary and in all the simplest and most popular practices of piety, which might seem too simple for our pride, but are, in fact, all opportunities for having a relationship with God. It is a relationship which, of course, is not born of prayer if it is not born of life…
If we have this authentic relationship with Jesus, prayer becomes the most beautiful and most vital reality of our day. It becomes a fount of living water for us. As Jesus says: "Out of a believer's heart shall flow rivers of living water" (Jn 7:38).
Latest Articles
"The eye through which I see God is the same eye through which God sees me; my eye and God's eye are one eye, one seeing, one knowing, one love," said the Christian medieval mystic Meister Eckhart.
An interview with Christopher White, Vatican correspondent for NCR
Dietrich Bonhoeffer's journey to the center of the person