How an extraordinary teen's unique friendship with an elderly focolarino impacted both their lives for the better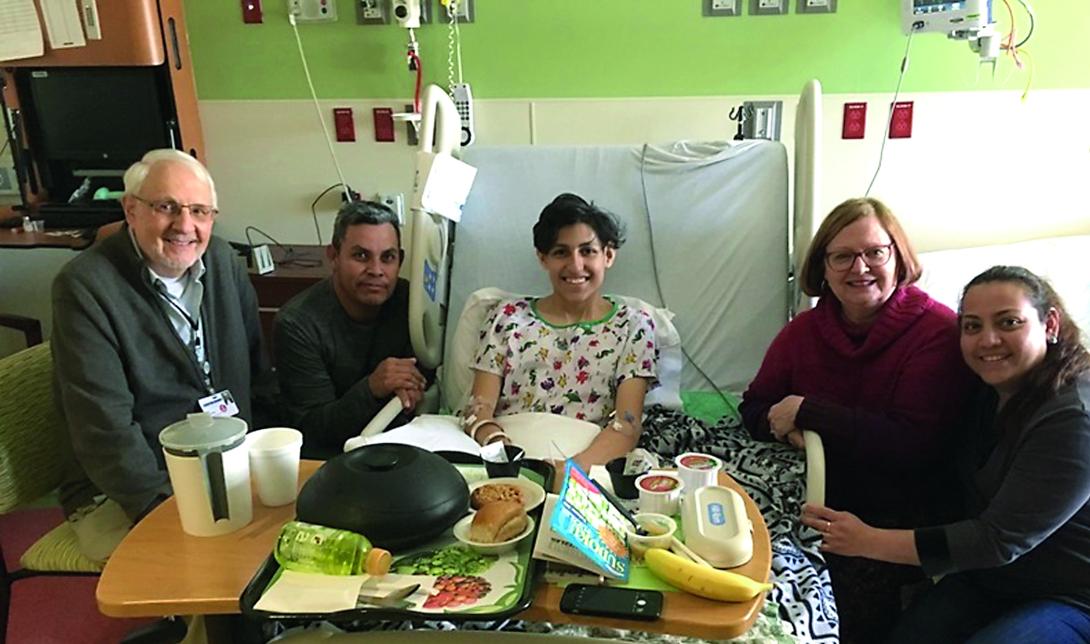 My name is Angel. I am 18 years old and live in Dallas. I've known the Focolare since I was small, because of my mom. I've had many close calls with death, but one of the most impactful happened three years ago.
My family had gone with me to San Antonio so I could play in a wheelchair basketball tournament. But I didn't feel well at all—I couldn't push as hard as I normally could, or last long in each half of the game. I just didn't feel like myself.
On Sunday morning, while getting ready to play the championship, I had a heart attack and was rushed to a nearby hospital where I then had a second to say goodbye to my family before passing out. From the hotel to the ambulance to the nearby hospital, I had a total of 3 heart attacks. For the next 10 agonizing days, I was in a hospital bed and unable to get up.
Podi (his real name was Martin Klingbacher) was a focolarino (a consecrated member of the Focolare) who lived in San Antonio. He came to visit and bring us communion every day. He would talk to me about his daily life and invited me to visualize that I was packing my suffering into a box and offer it as a gift to God, believing in his love.
I never forgot his words: no matter how tough your situation is, trust that God is there, suffering with you.
After getting out of the hospital and coming back to Dallas, Podi and I stayed in touch. I told him about my worries and about my daily life, and then always waited and listened patiently to his wisdom.
When I heard the news that Podi had weakened in health, I kind of felt that he was going to God soon, and he did go, earlier this year. After his death, I haven't shed tears about his loss, but one thing that did make me cry was the thought that, even though Podi had lived many years of experiences with many people, he considered me a big part of his last years.
To this day, I don't know what I did to deserve such a high honor from a person as saintly as Podi, but I hope he continues to vouch for me in heaven. Podi was not only a mentor, guide and friendly person to everyone around him, he was also my best friend, one who took years to find and one whom, hopefully, I'll get to see again someday.
Latest Articles
A reflection on Pope Francis' apostolic exhortation on the family, Amoris Lætitia
"As a vocation, also fatherhood calls us beyond our children"