Youth build a more united world by giving of themselves interculturally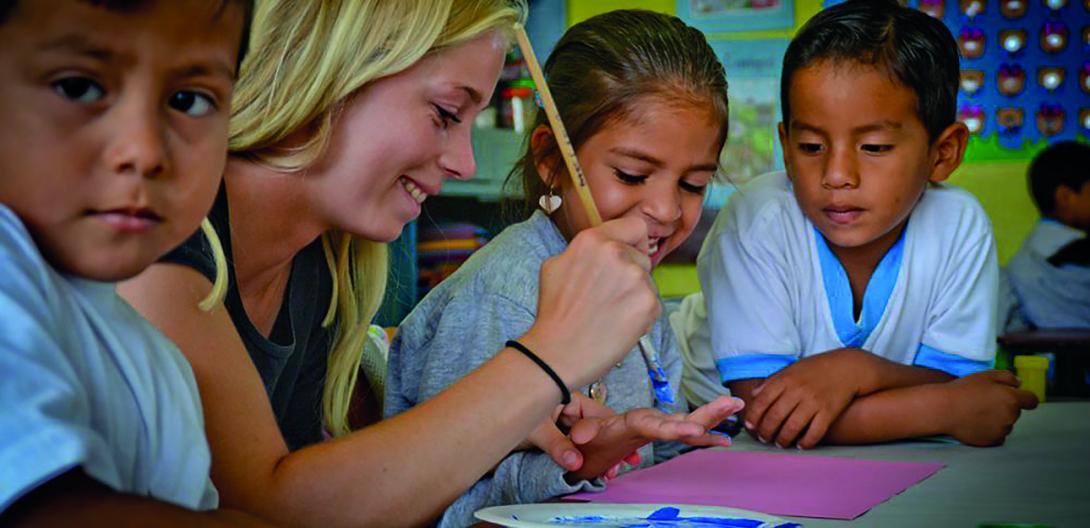 Building a united world often seems like an unreachable goal. Each day, divisions of every kind become violent and more profound. The poor become forgotten, and the marginalized are forced to live in the most deplorable conditions. Walls rise and bridges collapse.
This has become our reality, a world seemingly without even the possibility of unity. And yet every single day, all around the world, thousands of young people refuse to accept this reality. Amid conflict, division and hate, they ignore any doubts about a united world, and instead choose to build one with their actions. And although the need for action increases each day, so does the desire of the youth to meet this need with service.
One organization that provides these individuals with the ability to put this desire into practice where it is most needed is Milonga. Born from the desire of young people to be active citizens, to be in service to those in need and to respond to the social issues that they are facing, Milonga is an international volunteering program that builds bonds of intercultural brotherhood through service. Here are some reflections from participants after completing the program:
"I discovered more about myself and my leadership potential, made friends for life and, best of all, had the opportunity to give to others," wrote Michael, who is from the U.S. and went to Brazil.
"Overall, my volunteer work experience gave clarity to my call to serve, and it made a lasting impact in the life-changing decisions I made after that," wrote Jane Jacel, who is from the Philippines and went to Kenya.
Working with nonprofit organizations from countries around the globe, Milonga offers young people a chance to serve directly in the communities where their talents are most needed. Whether in a school, community center, refugee camp or wherever it may be, this program enables young people to give the best of themselves. And in return, they receive an abundance of personal and cultural enrichment.
According to the philosophy that sustains Milonga, a volunteer does not go somewhere to be a hero or save a country—they go to live and grow along with the community they are serving. To foster this exchange, volunteers are hosted by families within these communities and receive mentoring before, during and after their experience, in order to promote the growth of volunteers as global persons and socially active citizens.
Translated from Spanish, Milonga signifies "thousands of non-governmental organizations in action." It is also the name of a traditional dance from Latin America, a blend of styles from the Caribbean, indigenous cultures, and Europe. Within this name lies its true beauty, as well as a path toward international brotherhood.
Milonga partners with local organizations from around the world to provide service where it is most needed. And like the Milonga dance, it is truly a practice in interculturality, an exchange of diverse cultures and generation of shared cultural expressions through dialogue. The program strives to create unity wherever it is active: sharing time, food, stories, laughter, music, dances, faith and so much more with the communities that they serve.
Andy and Charly from Argentina put it this way: "We understood that the key to this shared experience was building deep relationships in which cultural differences were not obstacles, but precious resources—opportunities to learn and enrich each other."
There is more information about the Milonga program at milongaproject.org/en/milonga/
Latest Articles
A reflection on Pope Francis' apostolic exhortation on the family, Amoris Lætitia
"As a vocation, also fatherhood calls us beyond our children"